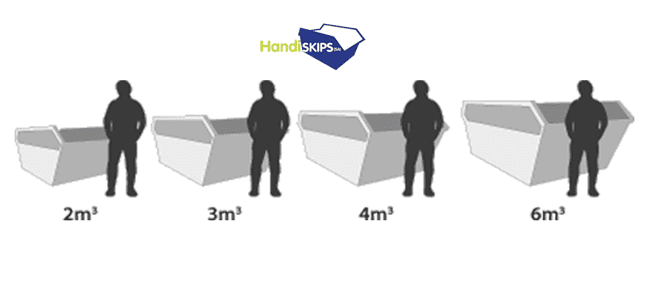 The answer depends on a number of things. It's pretty much the same as "how long is a piece of string?" Because Handi Skips SA are so experienced & so detailed in the services they offer, the answer depends on what you have to put in your skip and of course, how much waste. They offer four contrasting sizes of skips.
These skips range from 2 square metres, to 3 square metres, to 4 square metres to the largest, the mega skip, being 6 square metres. So your first question to ask is, how much material do you have? Once that is known, you can then think about the choice of skip to suit your needs. The cost of hire depends on the size of the skip and the type of waste you place therein. The different types of waste are as follows:
Green
General
Quarry
Mixed
A Good Corporate Company
Handi Skips SA understands the need for the proper treatment of waste. In today's planet-conscious society, recycling is the norm & Handi Skips SA has a proud boast of 95% of their waste collected is recycled. You can help in this important task by separating your waste and by placing certain things such as television sets and mattresses on the top of your waste material. In order to further encourage everyone to play their part in caring for the environment, Handi Skips charges less for Green waste than all the other forms. Being able to separate your waste is a great way to save money.
Important Rules
The size of skip you choose needs to take certain things into account. You cannot overload your skip. Don't think you can take the smallest skip & pile in your waste. Health & Safety regulations forbid the contents of the skip being above the rim. If you do overfill your skip, it will not be taken away in that state. You will have to either remove some waste or book another skip to take the excess. And the second main rule is that certain materials are not allowed to be placed in the skip.
Asbestos
Chemicals
Liquids
These are three main items which must never be placed in the skip. There are other items as well so if you're not sure, ask. And whatever else you do, do NOT hide forbidden items under other waste in your skip. If you are concerned about your ability to load the skip you order, don't be. Every skip comes with an access ramp which makes life so much easier for you the customer. Not only do Handi Skips SA offer such a wide range of skips to all parts of Adelaide, they are able to assist with any questions you may have. Normally a skip is hired for three days but if you need a longer period, just give them a call. Likewise, if you load your skip sooner than expected, an earlier pick-up is no problem. With Handi Skips SA you are dealing with a family owned and operated company with many years of friendly service. Their reputation for excellent and friendly service is well-known throughout Adelaide. They take the stress out of removing your waste. Give them a call today on 08 8351 5555. For your benefit they are open seven days a week.
Also Read: